ROTECH SUBSEA COMPLETES USE OFFSHORE CABLE JOB
June 08, 2023
Scottish outfit mobilised its TRS1 CFE tool to carry out remedial burial operations at an unnamed wind farm.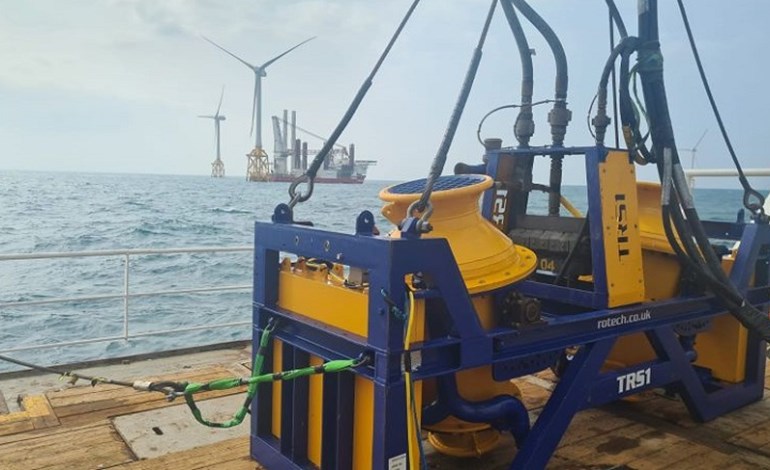 Rotech Subsea has delivered remedial export cable burial operations at an unnamed US offshore wind farm.
The Aberdeen-based subsea jet trenching and excavation specialist mobilised its TRS1 Controlled Flow Excavation (CFE) tool in April 2023 to carry out the scope of works for the Europe-based client.
Operating in water depths ranging from 8 metres to 15 metres, Rotech's TRS1 spread of equipment was deployed by the project team from the aft of a 152t utility vessel using the onboard A-Frame, with dyneema ropes used to orientate the tool.
Subsea director Stephen Cochrane said: "With the US offshore wind sector in its infancy, the potential for us in the region is huge.
"We are already well established there having been hand-picked for a number of export cable trenching contracts by a major client we have worked with long term in Europe and will soon establish a US entity to help us better service the market."