Rotech Subsea completes Dutch North Sea rock placement removal
November 10, 2020
Rotech Subsea has completed a rock placement removal program in the Dutch North Sea for an offshore contractor.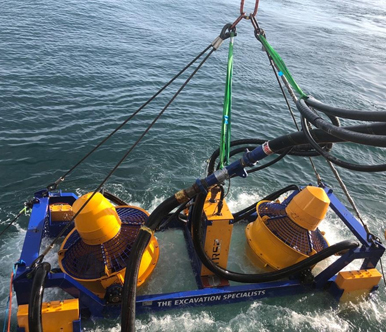 The company mobilized its TRS2 Controlled Flow Excavation and suspended jet trenching tool for the decommissioning scope, which involved 50 m (164 ft) of rock dispersal work at a water depth of 43 m (141 ft) around flanges in order to expose spool pieces.
Rock needed to be removed for access prior to the start of the decommissioning process.
As the rock was cemented and 2-12 in. in size (beyond the capabilities of a standard ROV type dredger), the contractor selected the TRS2 tool to remove the 1.5-m (4.9-ft) depth of rock quickly, allowing access to continue decommissioning operations.
As reported in Offshore 11/02/2020