Rotech Subsea Make The Cover Of OGV Magazine
February 1, 2023
Aberdeen-based Rotech Subsea feature on the cover of OGV Subsea Magazine February issue, with a feature article inside.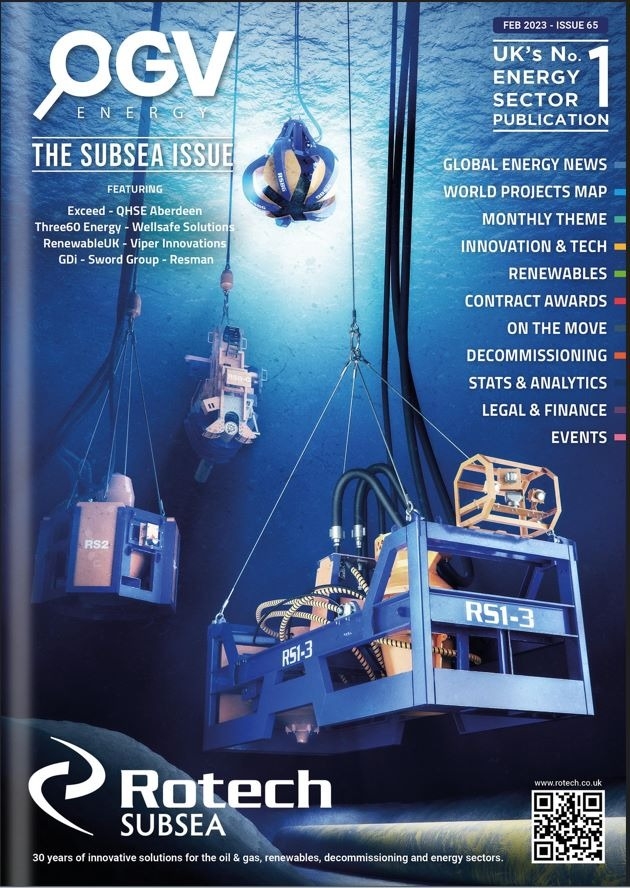 As published in OGV Energy Magazine February 2023 issue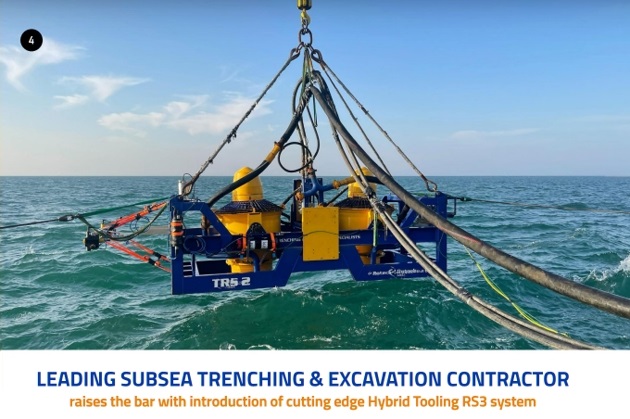 Suspended jet trenching and controlled flow excavation specialist, Rotech Subsea, may be well established as the subsea sector leader in offshore renewables pre-commissioning, commissioning and IRM, but the team behind the Aberdeen-based contractor has never been known to stand still. The technology driven company has dominated the sector for three decades by listening to the market and constantly innovating. And this relentless dedication to improvement has seen the company introduce yet another game changing innovation that is seeing them more in demand in 2023, and enter more markets, than ever before.
The recent launch of Rotech's new compact third generation tool, the RS3 Jet Trencher, has taken the sector by storm. The tool - designed and built in-house - minimises deck space usage and is capable of cutting harder soils with jet pressures up to 350 kPa. Uniquely, the company's RS3 tool can be paired with a number of its other high performance tools, such as the RS1 or the ultra shallow water RS1LD, with the hybrid tooling set up being able to be tailored for the precise scope or conditions of a project.
Compared to the one size fits all, blunt instrument approach of older mass flow excavation technology, Rotech Subsea's introduction of Hybrid Tooling is a game changer, expanding further the capabilities and applications of its family of CFE tech that already enjoyed an enviable reputation. In hybrid tooling it boasts the Swiss Army Knife of trenching and excavation solutions that can call on a combination of its suite of powerful CFE equipment, which can be precisely set up and calibrated for each project.
"We have always listened to the market to deliver more efficient and effective tools such as the new RS3," says Rotech Subsea Global Head of Business Development, Stephen Cochrane. "It fluidises and excavates soils on the seabed in a controlled manner, with powerful jet trenchers allowing us to cut deep and very narrow trenches. And the new flexibility to have a twin tool set up - the TRS3 - or to pair it with other tools from our range increases productivity further."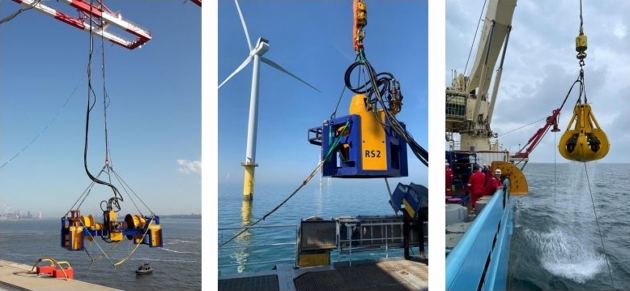 THREE DECADES AT THE FOREFRONT
To understand how Rotech Subsea came to be the go-to partner for trenching, excavation and IRM projects across the globe - employing in excess of 60 people - we must look back to the 1990s. Then, the first incarnation of the company took the subsea excavation sector by storm with 'Rotech Subsea 1.0' using a limited, but groundbreaking at the time, range of mass flow excavation tools for a variety of trenching and excavation applications in the oil & gas sector.
After a high profile sale of the company and its first generation technology, the team behind Rotech Subsea returned in 2015 after a non-compete period with a new, and better performing, range of controlled flow excavation (CFE) tools. The new RS1 and TRS1 tools were designed for specific applications, such as cable trenching, re-burial or sandwave clearance, with a focus on the renewables sector. Soon after the company launched its second generation TRS2 systems, with development efforts since focused on producing new generations of excavators with greater power, cutting capability, and controllability, to open up new opportunities
Having now dominated the sector for the past eight years, introducing innovation after innovation - which has seen Rotech Subsea firmly established as the non-contact jet trenching and controlled flow excavation partner of choice to the renewables sector - the Aberdeen-based contractor has raised the standard again with the launch of the RS3 hybrid tool.
"When we sold our original mass flow technology in 2011 we could already see that change was on the horizon in the energy sector," says Cochrane. "The original equipment was built for oil and gas but we could see that to be perfectly positioned to capitalise on any coming renewables boom you would need new, more precise tools.
"In 2015 - with the benefit of lessons learnt over hundreds of successful subsea projects - our R&D and engineering team began to design and purpose-build tools for renewables applications like cable trenching, which required narrower, deeper trenches to be cut in harder, deeper soils than typically experienced in the oil and gas sector. The result was our CFE RS range of jet trenching tools that we have been evolving ever since."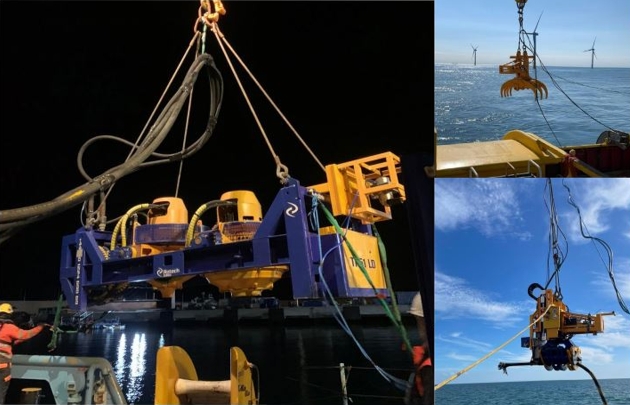 INTERNATIONAL GROWTH
This relentless pursuit of innovation has seen further state-of-the-art tools developed for specific markets or sectors - such as the TRS2 Blade - which increases sandwave clearance productivity - developed for the United States renewables market - and the new RSBG Boulder Grab that is a bespoke tool for tackling debris and rock removal in Taiwan. The new Twin RSG has been custom built to carry out the retrieval of decommissioned pipelines and umbilicals, while the recently unveiled 10" Suction Dredger is designed for 160m³/hr material removal. As a result, demand for Rotech Subsea's specialist services are at an all-time high across multiple sectors and regions.
"As far as renewables go," said Cochrane, "Europe has been the proving ground for our new tools. Typically, once clients see their capabilities first hand enquiries come in about work in other markets they are active in. Asia and the United States have been recent cases in point.
"In 2022 we won our first major US offshore wind farm export cable trenching contract - as well as delivering projects in the Caribbean. Breaking into the Americas with a major subsea cable installation player was a real coup for us. With the offshore wind sector in North America still in its infancy the potential for us in the region is huge.
"Asia too has been a key market for us recently," adds Cochrane. "With multiple cable trenching and seabed levelling contracts running into 2024 in the region - predominantly in Taiwan's offshore wind sector - we have established a new entity in the country while also being active in the Australian gas sector. And, actually, in general we have seen a huge spike in the number of enquiries from the oil and gas sector already in 2023."
With 2022 the busiest year on record for Rotech Subsea, and with the company busy building new tools and additional equipment to meet growing demand in 2023, the year ahead is on course to be another record one.
As published in OGV Energy Magazine February 2023 issue